Alumni and Admissions: A Missed Opportunity?
In the current challenging enrollment environment in higher ed, with more than one million fewer college students enrolled compared to prior to the pandemic [1], institutions need to continually adjust strategies to meet enrollment goals. Alumni are key brand ambassadors for your institution, whether wearing college gear or talking about their experience on campus. If they have a good experience while a student, they are likely to share that experience with others. 
Higher ed alumni indicate interest in helping to engage with prospective students 
However, there is more opportunity to engage alumni in recruitment activities based on recent research. In a survey of over 2,000 alumni of higher education institutions in the United States, 30% of respondents indicated an interest in helping to engage with prospective students. The two areas given as options included helping with recruitment (selected by 20% of respondents) and speaking with prospective students about their careers (also selected by 20% of respondents). This is a high percentage overall and includes representation from all decades. However, more recent graduates expressed a higher level of interest in participating, which is not surprising given their more recent experience at the institution. 
Identify mutually beneficial opportunities 
Alumni relations and admissions and enrollment offices should identify opportunities where alumni can be helpful in the process for mutual benefit. For alumni relations, this leads to more engaged graduates, while admissions has more volunteers that can help spread the word about the institution and foster connections with potential students. Additionally, it immediately highlights to prospective students that they will be part of a network of alumni after graduation and that the institution produces successful alumni who have such a positive experience that they are willing to participate in these types of activities. 
Ways to easily incorporate alumni into the admissions experience 
While there is an opportunity to develop an entire program with multiple staff members who support it, there are also ways to more easily incorporate alumni into the admissions experience.  
Add an alumni panel to on-campus open houses so that prospective students and their parents can hear success stories and also ask questions of recent and older graduates. This speaks volumes about the academic experience, as well as the interest of alumni to volunteer their time to participate in a panel discussion. Note that participants do not need to represent your most successful graduates; instead, focus on identifying graduates who can relate to prospective students and their parents (if your institution has a generally traditional undergraduate population) and individuals who enjoy what they are doing and consider themselves successful. 
Include alumni in open houses in other ways, such as being greeters or networking with attendees during a breakfast or lunch. Highlight in communications that alumni will be participating as this can also impact people's perception of the institution.  

Encourage alumni to talk with prospective students about your institution by highlighting it in alumni communications such as the e-newsletter. A nice element to add is providing alumni with a code to share with applicants that waives the application fee or provides a discount.  

Offer prospective students the opportunity to speak with a graduate. While many may not take advantage of this, it again highlights that alumni are happy and willing to participate. While alumni could also participate in the admissions process as interviewers, this would take more effort, and alumni would need significant training materials to interview prospective students. 

Recruit a smaller subset of alumni to attend college fairs. Your graduates are spread across the country and around the world. If your team is not able to attend college fairs in areas of interest, consider having alumni represent the institution. This group would require a bit of training and support, but it broadens the scale of what your team is able to accomplish. Be sure to send them a box with all they might need for the college fair in advance. 
In addition, if there are very popular college fairs in areas where the institution draws a number of students, consider having a graduate attend in addition to an admissions representative. This is another way to highlight the quality of the student experience and will set your table apart from other institutions. 
Consider a virtual alumni panel for prospective students. This could help reach students who may not be able to visit the institution in person and also provide another forum in which to ask questions. One thing to note is to set realistic expectations of attendance numbers with alumni panelists, so there are no surprises. If this is new to the institution, start with alumni who the alumni office knows well, such as members of the alumni board or other volunteers. 
Final thoughts 
These are a few suggestions of ways to include alumni in the admissions process to not only help increase the engagement of alumni who are interested in helping but, more importantly, to expand the reach of the admissions team. Most importantly, it sends a clear message to prospective students about the alumni network available to them should they choose to attend your institution. 
References
[1] https://www.npr.org/2022/01/13/1072529477/more-than-1-million-fewer-students-are-in-college-the-lowest-enrollment-numbers-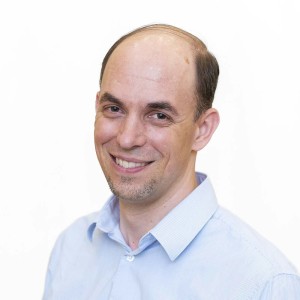 Mirko Widenhorn, Ed.D.
Senior Director of Engagement Strategy
Anthology
Mirko Widenhorn, Ed.D., is senior director of engagement strategy at Anthology. Widenhorn joined the Anthology team in 2013, bringing more than 11 years of higher education experience to the organization. Prior to Anthology, he was the director of alumni relations and annual giving at Wilkes University. Now serving as the senior director of engagement strategy, he works closely with clients on engagement scoring, while also focused on thought leadership for higher education. Widenhorn is a Drew University graduate and completed his Ed.D. in higher education administration at Wilkes University, focusing on whether giving differs based on participation in different types of alumni programming.