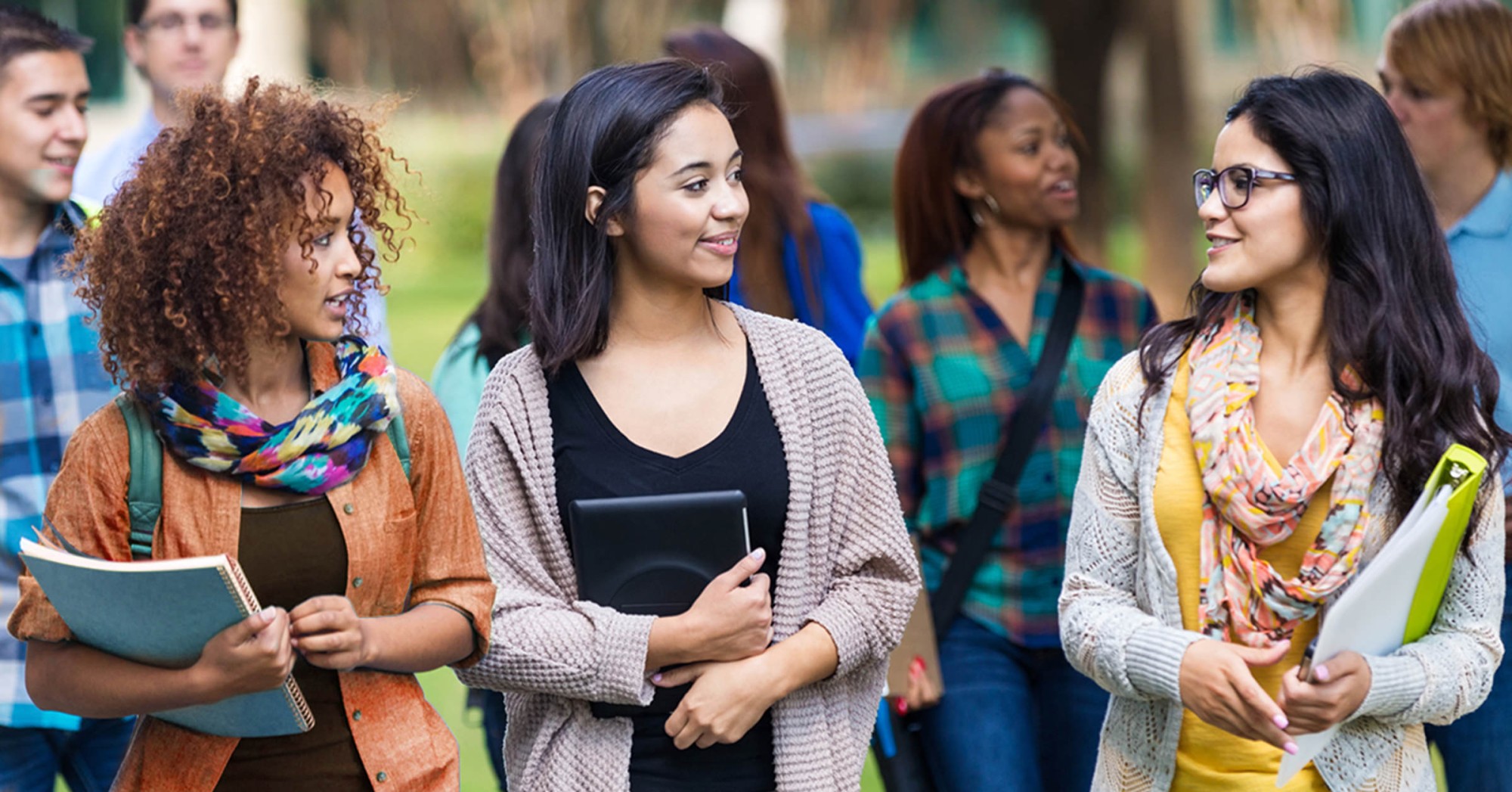 Lessons from Mom: Leading with Inclusivity, Empathy, and Equity
In writing this piece, I had a specific plan to incorporate both the significance of GAAD (Global Accessibility Awareness Day) and my own identity as a disabled person. However, life had other plans for me, as it often does. My mother, who was undergoing chemotherapy for ovarian cancer, died unexpectedly, throwing my world out of balance. During her funeral, I was overwhelmed, but not surprised, by the number of people who came to pay their respects. Everywhere my mother went, she made genuine friends.
I spent a lot of time reflecting on my mom's legacy while grieving, and I realized that what drew people to her was the way she led with inclusivity and empathy. Instilling a sense of belonging, love, and comfort in others was at the heart of her leadership style, which enabled them to open up to her, seek her advice, and long for her friendship. Being an inclusive leader came naturally to her.
Growing up, I had the privilege of witnessing my mother exhibit humility and empathy, quietly impressing upon me the importance of such qualities. She inspired me to consider the importance of teaching inclusive leadership qualities in an ever-changing digital world.
Inclusivity and Accessibility
May 18, 2023 marked the 12th Global Accessibility Awareness Day (GAAD). What began as a single blog post authored by Joe Devon, a web developer from Los Angeles, expanded into a globally recognized day of awareness, with the intention being "to get everyone talking, thinking, and learning about digital access and inclusion, and the more than one billion people with disabilities/impairments." Throughout the world, companies, organizations, institutions, and disability advocates use this day to elevate their commitment to digital accessibility and inclusion, particularly in leadership positions.
Given GAAD's emphasis on digital accessibility and inclusion, it seems appropriate to use the event to reflect on the relationship between inclusivity and accessibility, the definition of inclusive education, the characteristics of an inclusive leader, and the importance of students learning inclusive leadership qualities. Genuine accessibility entails ensuring that systems are designed so that everyone can fully participate, whereas inclusion entails ensuring that everyone has the resources and opportunities to do so. True inclusive education teaches students to value collaboration and foster relationships with all people, as well as the importance of self-awareness, cultural intelligence, humility, and accountability, with the goal of empowering others. Because of the rise in digital communication and online learning, it is more important than ever for leaders to prioritize inclusion in technology decisions and to provide the supportive environment learners require to become acquainted with emerging technology tools.
On a personal level, every day is a version of GAAD for me. I have a disability. I live with invisible and visible disabilities, most of which have been present since I was born.
Being disabled has been a complicated part of my identity for as long as I can remember, and it is something I will undoubtedly struggle with for the rest of my life. Due to my disabilities, however, embodying diversity, equity, inclusion, belonging, and accessibility has always been a part of my core because it must be. In a variety of professional and personal contexts and spaces, I have had to fight to be heard, welcomed, included, and respected. So, whether we are approaching GAAD or not, it is always a suitable time to talk about inclusive leadership.
Embracing Inclusive Leadership
Pursuing my Ph.D. and dream of teaching at the college level consistently challenged my sense of self, and I quickly discovered the urgency of being an inclusive leader. I have taught history, American Studies, American popular music history, and disability studies for the past 16 years. These disciplines reveal some of the darkest times in history and the topics, theories, and events presented can be divisive, politically complex, and emotionally difficult. In these moments of teaching, inclusive leadership in my own classroom becomes even more pertinent, since if I want my students to engage with the material being presented actively and critically, they must feel safe. And while I have never held any type of supervisory position, I still found/find myself in spaces where I was expected to be the leader, even if my title did not reflect it. To teach is to lead. To parent is to lead. To establish yourself in your field is to lead. Our culture is often so hung up on titles that we tend to exclude certain positions or fields that are primarily centered around leading the next generation, teaching being one of them. The amount of influence teachers, of all grade levels, have over their students is immense, and I quickly learned that it was primarily my demeanor that set the tone for my classroom environment.
We live in a world of divergent and conflicting viewpoints, on politics, religion, education, culture, economics, and the morals of John Dutton on Yellowstone. Knowing this, it is hard to even fathom how to approach the topic of teaching inclusivity to students. In some ways, it feels akin to the overwhelming challenge parents and guardians face in teaching their children to be kind. Yes, much of it is about what type of behavior you model, but I do believe there are certain people born with innate qualities and skills that translate naturally to inclusive leadership. Luckily, there exists a wide breadth of leadership research and studies, as it is one of the most widely researched and written about fields.
Inclusive leadership has occupied an area of significant interest, particularly in the last five to 10 years as we have witnessed the emergence of diversity, equity, inclusion, and belonging (DEIB) initiatives. In a 2020 Harvard Business Review article entitled "The Key to Inclusive Leadership," a comprehensive analysis of the 360-degree Inclusive Leadership Assessments revealed that while the six fundamental traits or competencies of inclusive leaders (visible commitment, humility, awareness of bias, curiosity about others, cultural intelligence, and effective collaboration) were all important, the one deemed most important was awareness of bias.1 Coupled with humility and empathy, an awareness of bias was identified as the distinguishing marker of an inclusive leader. In this context, positionality, and one's willingness to acknowledge it and act on it, is equally important to being empathetic and creating a sense of belonging.
Teaching Inclusive Leaders
Based on my own experiences as a disabled woman, college instructor, and proud daughter of a naturally inclusive leader, and in honor of GAAD, I present the following list of suggestions, takeaways, and words of advice on how to be an inclusive leader and, in turn, teach your students how to be inclusive leaders.
Lead with empathy
Acknowledge your positionality and privilege by continuously challenging yourself to learn and grow
Practice critical listening
Trust and respect the people that fill your life
Be vulnerable and transparent
Advocate for your students and celebrate their accomplishments
Be humble
Remember that empathy does not equal weakness, and firmness does not equate with strong leadership
The more I reflect on my mom as a naturally inclusive leader and the environment in which she raised me, the clearer I see things. To lead inclusively, one must acknowledge the intersectionality that connects diversity, equity, inclusion, accessibility, and belonging, rather than seeing them as separate entities. Accessibility must encompass equity and inclusivity to be accessible to all learners. One cannot truly be inclusive or create a sense of belonging if diversity is not valued and equitable access is not provided from the outset. A sense of belonging can only exist if diversity of people, perspectives, and histories is truly valued and welcomed.
Regardless of rank, instructors have the distinct opportunity to both demonstrate inclusive leadership to their students and teach them how to be inclusive leaders. In many ways, this requires a commitment to a lifelong journey of being inclusive, but also a willingness to learn and grow. For like all journeys, there are ebbs and flows, pivots to be made, challenges to face, and new perspectives to welcome. And while not every leader can be as cool and naturally inclusive as my mom was, they should never stop trying.
Sources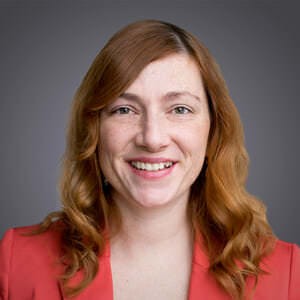 Katie Grennell, Ph.D.
Senior Education & Training Specialist
Anthology
Dr. Grennell serves as accessibility strategist at Anthology. She has worked as an adjunct instructor in the disciplines of history, American Studies, American popular music, and disability studies for over 14 years at multiple institutions throughout Western New York. Her first book, Disability and Accessibility in the Music Classroom: An Instructor's Guide (Routledge) was published on September 1, 2022.