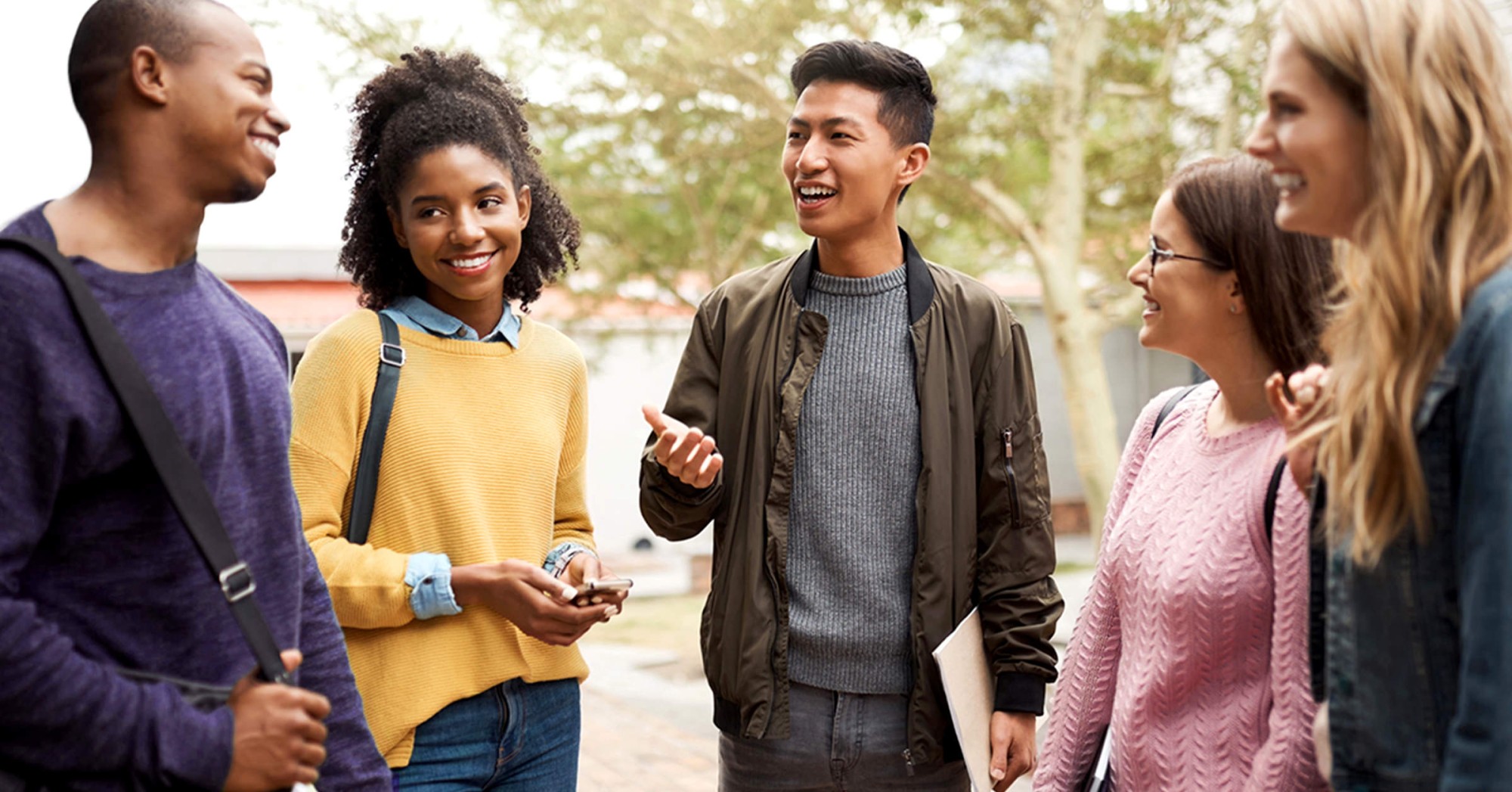 Using Data to Improve First-Generation Student Retention
According to NASPA's First-Generation Student Success analysis, while first generation college students are one-third of entering classes, the vast majority (more than 70%) do not graduate in four years. One-third of first-generation students drop out within three years—more than double the drop-out rate of continuing generation peers. Among the populations we should focus on to increase enrollment across institutions are first-generation college students.
To improve first-generation college student retention rates, it is essential to understand who first-generation college students are and the unique challenges they face, as well as to address issues proactively by using end-to-end student data. Having been a first-generation student myself, I am passionate about explaining how data-driven support can make a difference in student experience and retention. 
Defining First-Generation Students
A first-generation student is typically defined as a student without a parent who earned a four-year college degree, although more than a quarter of higher education institutions still do not have a formal definition. Most first-generation students are not even aware that they are first-generation students, and those who are do not share that information with their colleges because of their need to fit in with their peers.  
"Perceived as different at home and different at school, first-generation college students often feel like they don't belong in either place," (Banks-Santilli, 2022). When I was an undergraduate, there was not yet language to describe the type of student I was.  
While all first-generation students share something in common, they are far from a homogenous group, and should not be treated as such—especially when thinking about retention.  
Retention of First-Generation Students
We can categorize the reasons for lower retention rates among first-generation students into the following: 
Inherent Issues
First-generation students do not have as much family experience and guidance for college, as their parents "may have missed the "hidden curriculum" of policies, procedures, and processes" that can help students succeed (Felix, 2020). Because these students are the first in their families, they often have increased feelings of doubt, isolation, and stress.  
Associated Issues
While many first-generation students are also members of other populations that face unique challenges ("many first-generation college students come from lower-income households," for example), this is certainly not true for all, and it is critical to not make assumptions about first-generation students (Nam, 2023).  
Equity and Intersectionality
While many schools believe they are dealing with both inherent and associated issues, they frequently overlook intersectionality and how it affects a student's identity, actions, and academic and social success. Intersectionality investigates how identities (for example, legal or linguistic status, race/ethnicity, gender, and ability status) shape individual experiences. 
For example, students who are low income and have no family members to help them navigate the financial aid process are more likely to drop out than those who are simply first-generation college students. By taking intersectionality into account, institutions would recognize that what low-income second- and third-generation college students need when it comes to financial aid guidance is drastically different than what a first-generation student without the same level of support needs. Intersectionality helps explain why many first-generation college students do not know how to apply for financial aid and are not aware of available scholarships. The FAFSA (Free Application for Federal Student Aid) can be difficult to fill out, and even more so when students are doing it alone and do not know which resources they will need.  
NASPA (National Association of Student Personnel Administrators) said it best when they noted that, "While this 'first-generation plus' identity can increase campus-wide engagement, it can also unintentionally lead to misconceptions and gaps in use of services." On the other hand, if you assume that all first-generation students are low-income, then you may design support systems without considering the needs of first-generation students from all income backgrounds. 
Proactive and Consistent Support and Connection
Many institutions recognize the importance of improving first-generation college experiences. This is why they may recognize the annual First-Generation College Celebration each November, provide first-generation swag to students, or connect them with faculty who are first-generation. One university provides a list of all students, faculty, and staff on campus who are first generation (the list is handed out at first-year student orientation). 
But whether you are a community college or an Ivy League institution, giving students access to information and events is not enough. At many institutions, resources such as tutoring, transportation, and scholarships for first-generation students go unused. Why? Because institutions are not utilizing data to connect the right students with the right programs. 
Data-Informed Strategies for Supporting First-Generation Students
The right data can help you find answers faster, identify gaps, and improve student retention. Consider the following ways you can leverage data insights at your institution: 
1. Know who first-generation students are and how they perform. While most institutions identify first-generation status, only 61% track first-generation student outcomes (Whitley et al., 2018). Too few institutions have invested in the processes and tools required to track first-generation students, analyze their paths, and make data-informed decisions. For example, survey data can show you that first-generation students are not as engaged with long-term projects that can lead to workplace success (Felix, 2020). 
2. Flag risks. If you are tracking data, you can highlight actions and circumstances associated with lower retention, including: 
Pell eligibility

 

Low GPA (Grade Point Average)

 

Hold(s) on student accounts

 

Incomplete FAFSA

 

Last-minute assignment submissions

 

Frequent payment method changes on the portal

 
3. Use the data to guide programming and interventions. Fewer than half of four-year institutions use data to create first-generation student support programs (Whitley et al., 2018), which creates huge advantages for institutions that do, including:  
While advanced analytics, machine learning, and artificial intelligence can offer exceptional insights and predictive models, even basic data can be extremely helpful when it is collected and analyzed on a consistent basis. Looking at trends and understanding the "why" behind the data can identify many of your current at-risk students, show how they are connected (or not) to support programs, and identify underutilized initiatives. All the while, remember to keep intersectionality in mind. You need to connect first-generation students to programs that address specific material needs as well as their identity, intersectionality, and need for belonging. 
4. Share data with faculty and staff. Fewer than one-third of institutions include a student's first-generation status in systems that faculty can access (Whitley et al., 2018). Sharing knowledge and insights can help transform your institutional mindset from helping students be "college-ready" to ensuring that your college is "student ready" (Felix, 2020). 
5. Start early and be proactive.  
Once you get to the point where students are not coming to class or not meeting the GPA requirements, that is too late, which is why I recommend starting communications early. For example, your student success team could reach out to at-risk students a week before classes start to make sure they have downloaded the syllabus, know how to access their resources, and even have transportation lined up to get to class. 
A Success Story: Data Contributes to a 26% Increase in Student Retention
Anthology's student success wrap-around service, Anthology® Retention Coaching, helped one institution retain students at a 26% higher rate–and receive an ROI of up to $8.2 million in tuition–by tracking data (like holds on students' accounts) and implementing proactive outreach.  
Maximizing Impact
Using data to help first-generation students may have many positive benefits for your institution beyond simply retention, including: 
Financial Aid
65% of first-generation students use financial aid services, compared with 49% of continuing generation students (Center for First-Generation Student Success). Completing the FAFSA and understanding the financial aid process is a high-stakes endeavor, and one of the earliest and most intimidating challenges for first-generation students, who often lack financial literacy. Surveying students about their experience can help you uncover issues such as language that is too difficult for students to understand. 
Career Services
How often are first-generation students engaging with career services? Are they applying for internships at the same rate as their peers? Which corporate partners have successfully onboarded and promoted first-generation graduates? Using data, you can track student behavior and corporate partnership engagement to generate predictive analytics that will help you and your institution make better decisions. 
As you follow the same data-driven approach to identify and mitigate dropout risks, programs and centers for first-generation students may also help other underserved populations, such as students with accessibility needs. 
Next Steps
Tracking, monitoring, and analyzing first-generation data can help you better understand these students and their needs—and develop programs that promote a sense of belonging, address first-generation concerns, and improve your retention rates. 
Supporting first-generation college students to enroll, persist, and create a pathway to employability is a priority of mine. As a first-generation college student, I know what is needed to support these students so they feel that they belong and are able to thrive.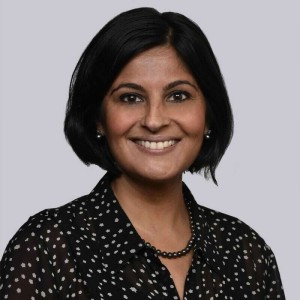 Richa Batra
Vice President and General Manager, Student Success
Anthology
Richa Batra is the Vice President and General Manager of the Student Success organization at Anthology. Richa has held various roles within student success over the last 13 years and has 20 years of experience in workplace development, contact center operations, client experience, and education technology. Richa oversees a team of over 1200 employees with 8 million annual interactions supporting students.