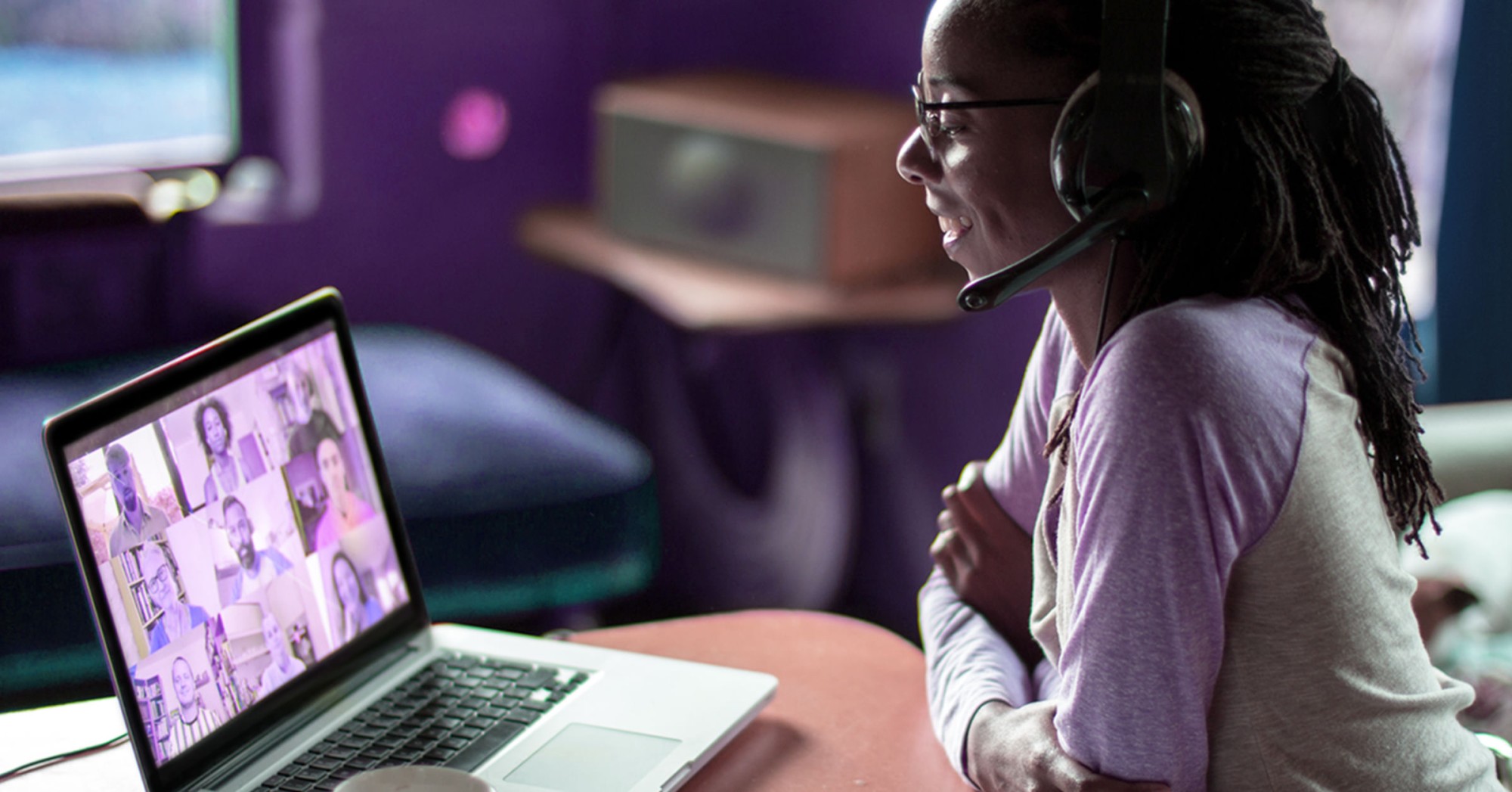 Five Crucial Steps to Set Your Online Programs Apart 
You might have heard it described as a "sea of sameness": the online market has become crowded, particularly in the graduate space, and we're working hand in hand with institutions right across the country to help differentiate their offerings. Our partnership with Glasgow Caledonian New York College is a great example of this in action.
But the challenge is unique for every institution. I met with a wide range of industry leaders at the recent UPCEA Annual conference to learn more about other tactics that are getting traction in the market. Here's what's working: 
1. Meet student and market needs
Learners, especially prospective online learners, are focused on the ROI of their degree or credential—specifically, what jobs their degree will prepare them for. Institutions should consider three actions to better meet student needs:
Align programs with the needs of the market
At many institutions, including nontraditional online or professional studies units, programs are developed through an outdated process that is increasingly distant from the needs of employers and industries. To stay ahead of the curve, consider adopting an iterative "learn and design" program creation process that includes understanding current trends across industries, identifying shifts in technical and nontechnical skills, and revamping current programs or designing new ones to best prepare learners.
For example, a university in our UPCEA workshop found that new programs drove 34 percent of all new enrollment between 2018 and 2021. This institution focused on new program development by identifying changes in job market trends and in-demand occupations, and developed processes to bring new programs to market quickly. Instructional design was then centralized through an agile content development team (rather than spread across different "schools") to ensure efficiency and speed to launch, enabling new programs to be built in less than three months.
Integrate degree and nondegree offerings
The education sector has traditionally treated degree programs and nondegree certification programs as wholly separate. Student perception is changing, with nondegree programs growing in repute, and so to continue to think of these as completely different programs is to miss a big opportunity. Institutions can most effectively serve the student population by removing barriers between degree and nondegree programs and by offering an integrated package that incorporates credit-bearing credentials and certificates into the broader journey of earning a degree.
Offer multiple models for degree attainment
Many learners in online-only degree programs are adults or traditional-age learners from nontraditional backgrounds who cannot wait until the end of a degree program to apply their skills in the workforce. By offering stackable credentials with clear "on-ramps" and "off-ramps" that allow concurrent or sequenced work experience opportunities, programs can meet learners' unique needs and support their overall skill-building trajectory while keeping them engaged and driving completion rates.
2. Transform enrollment coaching and career services
Our recent survey found that 40% of students believe the enrollment process would have been easier if there was an advisor to speak with. With prospects weighing up a wide range of options, including in the online space, providing supportive, outcome-oriented enrollment coaching is helping to set institutions apart. 
Again, closing the gap between education and career opportunities is essential here. To provide learners with stronger and better-aligned career outcomes and increase job placement potential in high-paying positions, institutions should proactively and consistently engage with learners to set specific goals, work toward those goals, and adjust programming as needed.
This is an ongoing task. As workforce needs continually shift, institutions should expand and prioritize student access to immersive career experiences, including project-based learning, research opportunities, shadowing, and career-aligned mentoring. This should also inform instructional design and course modalities.
"We had a lot of internal discussions about what hybrid really means at Baylor, and how we embrace it while staying true to our institution's identity and mission. For us, it means a combination of synchronous and asynchronous modalities to ensure that direct professor engagement isn't lost where it's required. It also comes with a big focus on building community, both virtually – as a "Baylor Bear from anywhere" – but also making sure that on-campus and professional networking isn't lost in that process. Lastly, facilitating hands-on experiences in the profession is just as essential as ever, and hybrid learning means that we can provide these opportunities – including outside of our traditional region - while still offering flexibility to students."

Kate Blom-Lowery, Director of Marketing and Communications for Professional Education, Baylor University
3. Deliver a distinctive learning experience
Online and hybrid learning requires a distinct pedagogical approach, and institutions who are tailoring courses to build a sense of community between learners are reaping the benefits. Fostering collaboration and groupwork is crucial here, as it helps learners feel connected and supported while developing teamwork skills that employers value highly. 
But the learning experience involves much more than just pedagogy. Institutions are helping their online students feel connected and supported by leveraging technology to make virtual, responsive student support an ingrained part of their online offering. This recent blog post from my colleague Lisa Hansen expands on the benefits of partnering for service.
4. Revolutionize employer relationships
The value of having close ties with employers appears self-evident. Institutions are uniquely positioned to help employers upskill their existing workforce, and in turn can drive value for their students.
But in practice, this is harder than it first appears – and many institution leaders report difficulties in achieving genuine enrollment growth because of B2B partnerships. Here are a few emerging, innovative approaches that are helping institutions build stronger industry ties:
Focus on career-specific skills that can quickly address employer pain points
Many online institutions offer a broad range of certificate and training programs and seek to show the general value of their education to a potential partner instead of focusing on the skills needed for a specific industry or job function. By researching certain industries or roles, online education providers can identify very specific and practical skills that may meet the most acute talent development pain points. It is important to note that this is resource intensive, so focus on the industries and skills most likely to drive student demand in your area.
Develop comprehensive enterprise plans for upgrading and adding talent
Have you ever thought of your institution as a talent development partner? By partnering with learning and development teams to offer value-added services such as enterprise-wide assessments for talent transformation, institutions are increasing the value of educational partnerships and helping ensure that it results in meaningful ROI for B2B partners. Once a business is enrolled, institutions are developing personalized plans for each employee and creating enterprise-specific reporting platforms that track and display the collective progress of the company's talent pool. Other institutions are offering select student support services that are tailored for a given partner. In addition to developing existing talent, other institutions are partnering with businesses to help attract new talent to fields with significant labor shortages. For example, Virginia Tech is developing degree and training programs in partnership with employers who promise tuition assistance and jobs for learners who complete the program.
Measure impact and ROI
Deeper partnerships that meet the specific needs of employers could drive real business value by filling talent gaps. However, very few, if any, online education providers have measured that impact or demonstrated the full ROI of upskilling employees. This suggests there is a unique opportunity for nimble, forward-thinking institutions to structure partnerships in which ROI is front and center. Measuring the impact of programs that build digital skills could also help unlock more B2B partnerships and greater enrollment growth.
5. Build a bold and differentiated online brand
With prospective learners now looking at a range of factors beyond academic reputation when choosing an institution, a logo no longer constitutes a brand in higher ed. The following is essential to create a strong online brand:
A compelling brand message 
The four steps we've already reviewed will help institutions create a brand message that cuts through the "sea of sameness" that typifies most online education advertising. Though affordability and flexibility remain key benefits for online learning, they won't be enough to set you apart. Shaping a brand message that speaks to people's dreams for the future and shows how an institution is innovating to deliver on that promise helps institutions stand out and motivate prospective learners to learn more about it. There are many ways for an institution to differentiate its brand, including focusing on a particular student segment (such as veterans), focusing on a particular field of study (such as healthcare or nursing), or focusing on a distinctive student experience (such as through a differentiated online platform or student support network).
A balanced marketing media mix that delivers sustainable student acquisition costs
Many institutions and their partners developed their marketing strategies during a time of ever-growing demand and limited competition. Those strategies tended to emphasize "bottom of the funnel" tactics such as affiliate marketing and paid-search marketing that aimed to convert prospective learners who were close to making a decision. Given the marked increase in competition and growing per-click costs, this strategy alone is less likely to drive results.
Institutions are seeing success by investing in broad-reach media that drives organic traffic. While investing more in brand marketing does require patience, it can establish a brand that generates sustainable student acquisition costs over time while helping increase conversion rates across all channels and throughout the enrollment process. The use of digital channels such as video, social media, and audio (faculty podcasts) allows institutions to reach a broad audience without sacrificing relevance.
We're hosting a free, in-person workshop event titled "Strategic Enrollment Management in the Post-Pandemic Era" in Washington, DC this September, covering trends and best practices through the enrollment funnel.
Don't miss this unique opportunity to collaborate with other leaders in the enrollment space and devise actionable strategies for the future – register here today!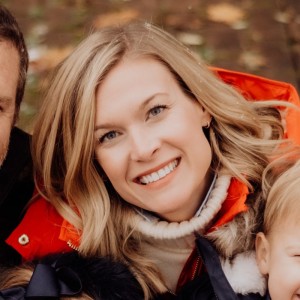 Kara Eldersveld
Senior Business Development Manager
Anthology