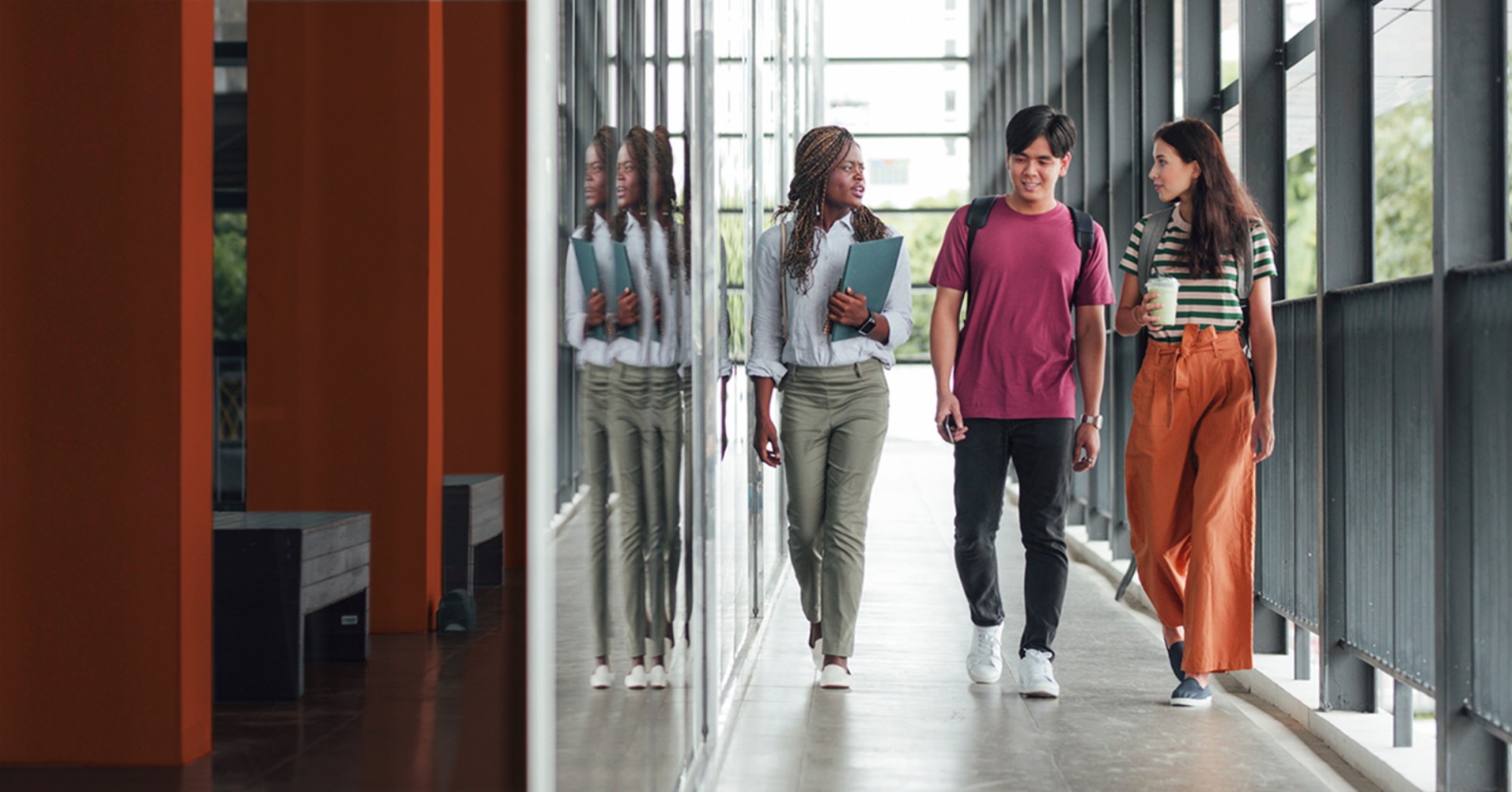 A Student-Centric Approach to Higher Education Marketing in 2022
This content was previously published by Blackboard, now part of Anthology. Product and/or solution names may have changed.
The last year has revealed a demand for flexibility in higher education which will endure well beyond the pandemic. Against a backdrop of declining enrollment, online and distributed lifestyles are becoming commonplace, and more students are demanding the ability to work and study on their own schedules. This has huge implications not just for the way you structure your online and nontraditional programs, but also how you can effectively reach these students and market to them.
We've identified three key higher education recruitment strategies to attract and enroll nontraditional students in this transformed environment:
1) Speak to their career aspirations
The trend: a diverse student body, bound by a desire for career success.
Even before we get to the nontraditional student, there are fundamental changes to understand amongst the traditional segment. Today, more 18 to 24-year-olds are jumping straight into the workforce. This not only means fewer are enrolled straight out of high school — a trend that has become a tidal wave over the last year — but also that students are developing career aspirations younger and are less likely to adopt a study path that doesn't allow them the flexibility to work.
As a result, nontraditional students are now essential for institutions to meet their enrollment goals. In addition to more working students, colleges and universities are welcoming more first-generation college students. While these groups have differing needs — often including a greater role for high touch student support — they are bound by a clear need to align their study efforts with future career opportunities and require flexibility in their study schedule to make these aspirations possible.
How to win: prioritize career outcomes for higher education marketing
Ensuring that career, financial, and academic outcomes are emphasized on your website, social channels, and marketing messaging is imperative to engaging with prospects and driving them through the admissions funnel.
Our Anthology Occupation Insight tool offers insight into a student's future career success, for both the student and their institution alike. It not only improves enrollment coaching by identifying current regional and national employment opportunities, but also empowers students to start to visualize how they might market the education and skills they have gained while engaging with a program at your institution.
Last year, Coppin State University began integrating Occupation Insight directly into CSU's College of Business core curriculum courses. This not only helped outline clear career pathways for the students, but by using Occupation Insight's specialized reports CSU also optimized their curriculum to the skill demand.
2) Leverage data to deliver relatable, personalized campaigns
The trend: students are becoming more discerning all the time.
A strong, effective awareness strategy is vital to open lines of communication with those who are ready to consider returning to school. But slick and impersonal advertising won't do. The most effective messaging is much more sincere, relatable, and personalized.
Campaigns focusing on your beautiful campus or the college experience don't speak to a growing portion of the student population. Instead, effective marketing shows how your program will impact their lives quickly and permanently.
Prospective students are more discerning than ever before, often doing extensive research and gathering information before making contact. Marketing should drive potential students to your website, where they can find detailed information and comprehensive answers to their questions.
How to win: rely more on your proprietary data for ad targeting
In 2020, Google stopped producing their annual search terms report, and started omitting 10-20% of search query data, making it more difficult for campaign managers to recognize which queries and keywords are worth spending on and which aren't. In 2021 Facebook and Apple both made sweeping privacy changes that made it more difficult to target ads to users. As other companies follow suit, institutions should prepare to have less tactical data available from ad networks.
This makes your own, first-party data even more crucial than ever. By uploading inquiries lists and other datasets reflecting student interest, you can create target segments based on real world behavior. For marketing in higher education, extending the potential of look-alike audiences will broaden the reach of the school and attract prospective students that are more likely to engage with your content and apply.
Our recruiting management services can help you deliver integrated marketing strategies that attract the right students and lead to increased applications and enrollment yield.
3) Evolve to support a lifelong student journey
The trend: workforce changes demand a new approach to higher education.
Whereas attaining a degree was once the exclusive focus of university students, recent surveys of student sentiment have found that barely over one-third of students still see the completion of a degree as the primary measure of success. Employment prospects, academic attainment, and personal growth together account for 62% of students' main objectives in attending college.
This is reflective of not just the changes in student demographics detailed above, but also fundamental shifts in the employment market. With accelerating technology disruption consistently shortening the shelf life of skills and the tenure of jobs, and the pandemic precipitating a historic and ongoing shedding of jobs in the U.S. workforce, the necessity of formalized, lifelong learning is gaining traction among employers and academics alike. Digital giants such as Amazon and Google are investing millions in certificate programs to generate workforce pipelines, while many institutions are upping their own investments in lifetime learning opportunities. Leaders in continuing education—including deans and researchers from Harvard, UC Irvine, Rice University, and the University of Washington—have been urging a "60-year curriculum" focused on more flexibility and up-skilling for a fast-paced and evolving digital economy.
Whether or not this will over time signal the end for two- or four-year programs is unclear. What is clear, however, is that as education increasingly extends beyond the walls of your institution, you will need a different approach to ensure relevance throughout the student lifetime.
How to win: be innovative, strategic, and relevant in your portfolio of credentials
Two important tasks emerge: empowering innovation to meet the needs of your students today while simultaneously building long-term agility to meet the needs of students in the years to come. With innovation in alternative credentials and strategic integration into existing programs, the two can in fact fuel each other, creating efficiencies for tuition and value for your students.
Economic and environmental factors will continue to be a determining factor in student decisions for the foreseeable future. In an increasingly complex and competitive environment, it's essential that you understand the landscape and external factors driving student behavior to stay relevant.
Staying close to the latest trends in the job market and competitive landscape has never been more important. Even programs which are performing well today may need optimization to maintain their success into the future.
Higher education marketing has never been more complex, or more exciting. As the student population, their lifestyles and expectations change, there is increased potential to grow enrollment at your institution by embracing data and understanding the latest trends. To better understand how to make the most of this exciting opportunity, explore the pillars of a strong, comprehensive marketing strategy.
Put students at the center of your higher education marketing. Let's discuss how.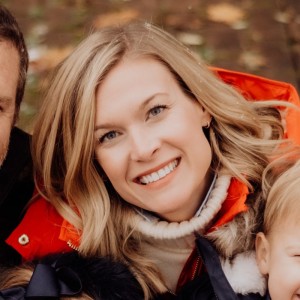 Kara Eldersveld
Senior Business Development Manager
Anthology