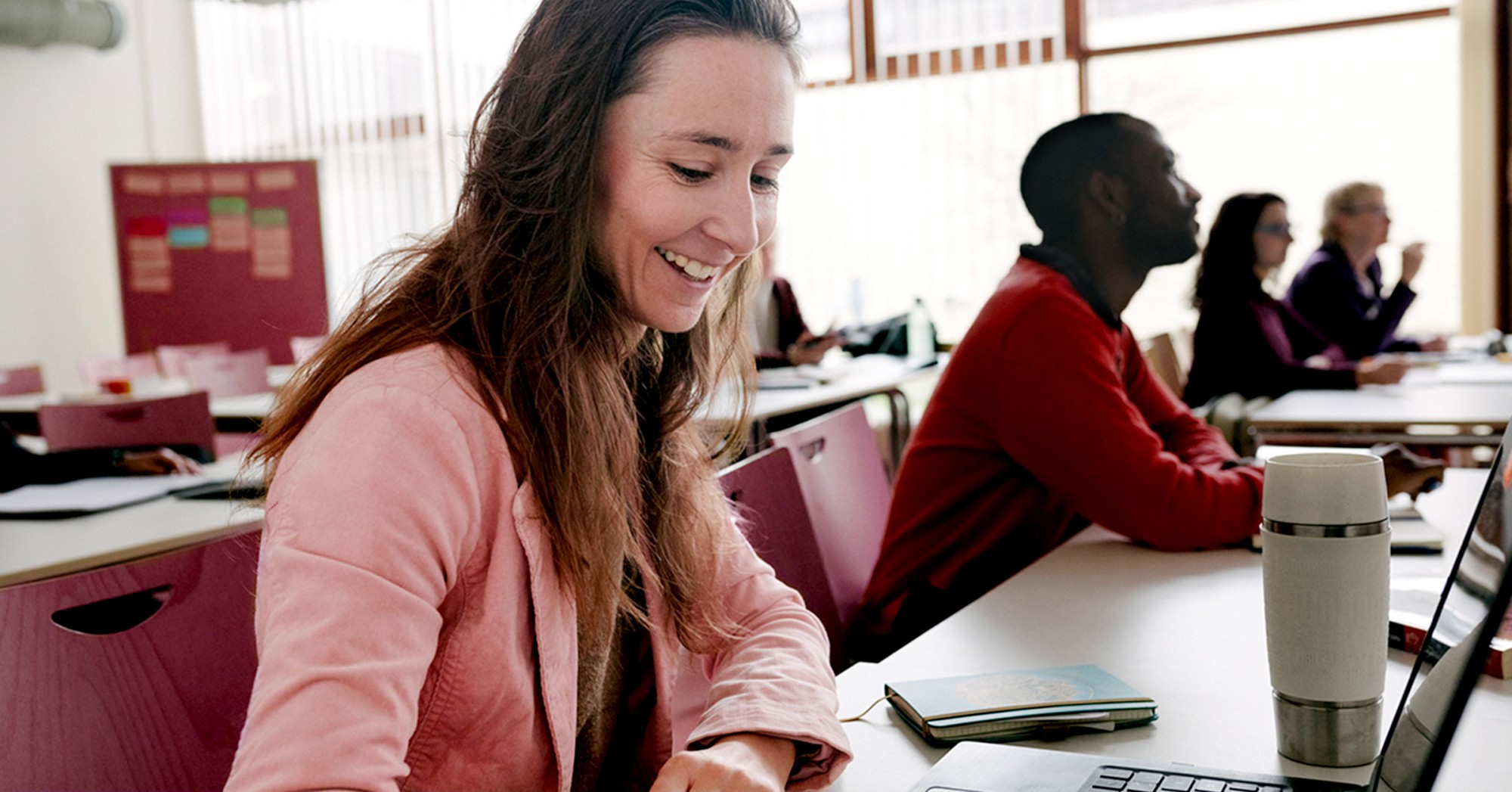 To CBE or Not to CBE: That is the Question
Consideration of learning practices focused on developing mastery, including competency-based education (CBE), has increased significantly in recent years. Whether in response to student demands for closer alignment between learning modalities and career options, to expand access for nontraditional learners, or to improve learning outcomes, a learning path measured by knowledge and depth of understanding is of growing interest to institutions.
When executed well, CBE provides flexibility and career advancement opportunities to students, while offering institutions the chance to attract different learner demographics, create new revenue streams, and boost overall enrollment–leading 82% of institution leaders to believe that CBE will grow over the next half decade.
Despite this, the implementation of CBE has been slow. In the United States, for example, only one in seven institutions to date have actually launched a program. Similar trends exist around the world, albeit to varying degrees.
Globally, there is fluctuation between potential and actual implementation of CBE that can be attributed to two major factors. To begin, while numerous implementation methods exist, institutions struggle to identify the best strategy tailored to their specific circumstances. Second, and perhaps most importantly, CBE poses significant, cross-institutional challenges. It goes beyond simple pedagogical changes, software installations, or departmental initiatives; instead, effectively delivering CBE necessitates institutions garnering support from a wide range of stakeholders and designing an approach that is finely tuned to encompass the entire learner lifecycle.
At Anthology, we offer comprehensive solutions—combining technologies, strategic consultancy, and deployment expertise—that empower institutions to embrace the CBE paradigm at every stage of the student journey. Let us delve into each phase and explore how our solutions can help institutions.
Exploration Phase: Recruitment, Enrollment, and Learning Design
With skill-based hiring on the rise, students are looking for more than just degrees; they are looking for opportunities. As detailed in our recent Strategic Enrollment Management in the Post-Pandemic Era white paper, articulating how your offering will develop into a strong and strategic career path is critical to the process of attracting new students, and skills-based programs are a great opportunity to do so.
However, because industry needs are constantly changing, skills offerings must be aligned with workforce needs and pivot as they change. Keeping abreast of the most in-demand skills is essential to a viable CBE program, which can start with public resources such as the US Chamber of Commerce. We extend our Anthology® Occupation Insight tool, which provides detailed insights to inform program development, course content, and marketing.
Once opportunities have been identified for CBE programs, the next step is to map out the student journey. For most institutions, this begins with your student information system (SIS), which must have the flexibility to support skills-based programs. Unlike many SIS alternatives in the market, Anthology® Student—as the name suggests—is student-centric rather than term-based, meaning that CBE outcomes can be tracked and recorded alongside degrees, honors, and badges. It also integrates with Occupation Insight to provide students and advisors with up-to-date information on how the skills they have mastered align with workforce opportunities.
Active Learning Phase: Curricular and Co-Curricular Development
As we move into teaching and learning, it is important to remember that the transition to CBE necessitates more than just a technological change or update. Courses that emphasize mastery and formative learning, such as CBE, require a fundamentally different pedagogical approach, with implications for instructors, course designers, and others.
That said, there is a clear role for learning technology to provide a suitable platform for this form of instruction. Learning technology can help to manage scale when learners are offered choice in pace, curricula, or assessment; it can also act to enforce structure and sequence of learning during mastery development. As part of the rapid development of Blackboard® Learn Ultra, our learning management system (LMS) offers several important capabilities that can be leveraged for CBE programs. Progress tracking is an essential feature in Learn Ultra that ensures students and instructors are always aware of how they're tracking through a course, which helps to facilitate self-paced learning. Learn Ultra also has settings to allow formative assessments and measure mastery, with further developments to be released in the coming months as announced in our recent roadmap webinar. Our clients are leveraging these capabilities in a number of different ways to align with their CBE strategy.
"Learn Ultra is helpful with CBE because CBE is very linear. We want students to start at the 'start here' folder, then build competencies, and [Learn] Ultra pairs well with this. The release conditions capabilities allow us to mirror that in the LMS."
-Kevin Peek, Professor of Economics, South Texas College
Given that competencies sought by employers are developed both within and beyond the classroom, a CBE approach must also account for the acquisition of skills through co-curricular activities. These needs include qualities sought after by recruiters such as teamwork, collaboration, and inclusivity, which are often best represented by a student's attitude toward life on campus. Anthology® Engage is a solution that assists institutions in streamlining their co-curricular programs and events, and Anthology® Portfolio allows for a thorough evaluation and record of all curricular and co-curricular activities a student has participated in as part of their credential.
Real-World Mastery: Program Completion, Practical Competence Demonstration, and Career Acceleration
Credentialing is one of the most significant challenges confronting CBE. With degrees remaining the common currency in which both education and employers trade, how can institutions ensure that skills gained outside of traditional degree programs are recognized?
A successful CBE program must include digital badging and credentialing. Badging encourages student motivation and maintains the connection between curriculum and career goals. Additionally, badging serves as a foundation for digital credentials that can be presented to potential employers. Our badging and credentialing solution, Anthology® Milestone, was created with the full cycle of skill development in mind, ensuring that skills are not only acquired but also packaged to help students advance in the workforce.
Assessments play a pivotal role in the design of a CBE program, offering students the assurance that they have genuinely mastered a competency. As part of our commitment to Intelligent Experiences (iX)™, we are actively exploring the integration of Milestone and Blackboard Learn, which will seamlessly unite assessment and badging capabilities in the near future.
A Holistic Approach to Lifelong Learning
A final important feature of CBE programs is that they demonstrate a commitment to lifelong learning. Recognizing that today's learners will be continuously upskilling throughout their careers, institutions can respond to these needs in a far more tailored and responsive manner through CBE programs.
Many tools mentioned have application here, allowing learners to capitalize on prior learning experiences and aggregate evidence of skills. Most notably, in Anthology Milestone, a learner can collect evidence of learning from Anthology solutions as well as from other solutions that leverage open standards to present the Studio Skills dashboard. The Studio Skills dashboard automatically aggregates all the skills a learner has acquired throughout their time at the institution and aligns them with the latest trends in workplace needs. Students gain a better understanding of how well they are aligned with current employment considerations, while also discovering new opportunities.
To summarize, there is no one way to prepare, design, or offer competency-based education programs, nor is it easy to get started in this space. But by considering the full student lifecycle, and developing a thorough, cross-institutional strategy to match, higher education can extend a range of new and exciting opportunities to their learners and unlock enrollment growth in the process.
Please contact an Anthology expert today to discuss your CBE strategy and where EdTech can assist.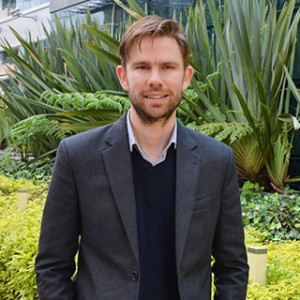 Ben Burrett
Senior Product Marketing Manager
Anthology
Ben has more than a decade of marketing and advertising experience spanning Australia, Europe, North America, and Latin America. Based in Bogotá, Colombia, Ben is passionate about the role of technology in advancing education and works closely with Anthology's product management team and subject matter experts to support the positioning and promotion of our Student Success services and Blackboard Learn.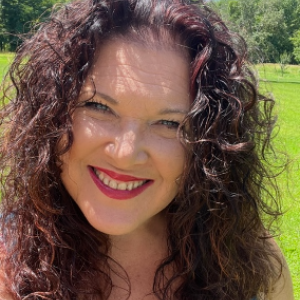 Lisa Clark, Ed.D.
Senior Product Manager
Anthology
Dr. Lisa Clark has been working in higher education for almost 25 years. She joined Blackboard (now Anthology) over nine years ago, currently serving as a senior product manager with Blackboard Learn Ultra and has worked with institutions in over 20 different countries. Prior to her work at Anthology, Dr. Clark served as a senior director of instructional technology, a program director and instructor, and a media content developer for online learning. She has led global strategic discussions on topics related to student success in distance learning, online course development, and innovative pedagogical strategies, and is a published author and speaker. Dr. Clark received an Ed.D. in higher education teaching & learning, where her research included the improvement of faculty preparedness for online teaching and quality of instructional design and course content for online courses.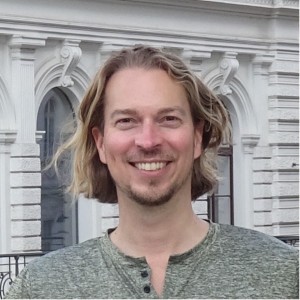 Wade Weichel
Product Management and Strategy
Anthology
Wade Weichel is a senior director of product management and strategy at Anthology, where he works to further develop and advance teaching and learning solutions. With over 25 years of experience in educational technology, he has worked previously as a technical and strategic consultant for higher education, corporate, and government clients globally. He's also involved in technical standards groups such as 1EdTech. Wade started his career in education working at the University of Nebraska-Lincoln.